Attollo Intranet proud sponsors of GlobalCon2
June 17, 2020
Attollo Intranet proud sponsors of GlobalCon2:
This year, Attollo Intranet are the proud sponsors of the online event GlobalCon2. GlobalCon2 is a 5-day, Microsoft 365 Virtual Conference! It is guaranteed to bring the best speakers across Teams, Azure Power Platform, SharePoint and much more!
We are excited to be sponsoring GlobalCon2 where our Chief Technical Officer, Mark Stokes will be delivering a session called "A Whirlwind Tour Through 7 Of The Most Important Microsoft Office 365 Services". In this session, we will take you on a whistle-stop tour of some of the major Microsoft 365 services to see how we can bring them all together in one common solution. We will take a look at SharePoint, Forms, Teams, Power Automate, Power Apps, Power Virtual Assistant and Power BI. That's a lot of Power! This is not to be missed.
To register and join GlobalCon2, please click the link and register for your ticket. You won't regret it!
---
Fancy a quick demo?
Why not take a closer look at Attollo and how it can power your organisation today! Book a FREE demo and let us show you why Attollo is the perfect starting point for your Digital Workplace.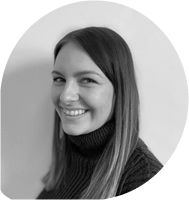 by
---
This is Attollo, a cost effective, out-of-the-box SharePoint intranet designed to help your business get things off the ground in an instant.
---