Executive Buy-In of an Intranet: 10 Steps you will need to take
November 18, 2020
A perfect guide for anyone ready to sell the digital workplace strategy to your Executive Management Team.
If you're still trying to tackle major projects with an intranet older than half your workforce… it's time to take action.
Being able to provide your staff with the best digital experience means equipping them with the latest technology to do so.
Ans with more and more companies embracing remote working and collaborations with teams away from the office, a modern intranet is an absolute gamechanger if things are to run smoothly.
Persuading senior management to part with their hard-earned cash can be a challenge but new technology is crucial for companies who want to thrive in an everchanging digital world.
So, just how do you convince those executives that something like the out-of-the-box intranet Attollo is just what they need to survive in a cut-throat industry?
If you're expecting to hear any of these answers when you ask senior management…
"We can't afford new technology!"
"Intranets are pointless"
"Our old intranet is rubbish"
"The intranet doesn't work"
"We aren't going to be able to change the culture of the company"
"What's wrong with the old one?"
…Then you need a compelling argument for a modern day intranet!
Download our first free Ebook here
---
Fancy a quick demo?
Why not take a closer look at Attollo and how it can power your organisation today! Book a FREE demo and let us show you why Attollo is the perfect starting point for your Digital Workplace.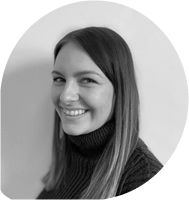 by
---
This is Attollo, a cost effective, out-of-the-box SharePoint intranet designed to help your business get things off the ground in an instant.
---