There are many reasons why branding is essential for your organisation's intranet. Having a company brand creates trust, allows you to be recognised, motivates employees, generates revenue and more.
Internal branding is a great way to allow staff to connect with your already-cultivated external brand. By gently reminding the workforce of your company's brand, subconsciously they become more associated and aligned with it.
So, if you have a brand and company colours that you want to show off, you can incorporate these with Attollo – the out-of-the-box fully branded SharePoint intranet.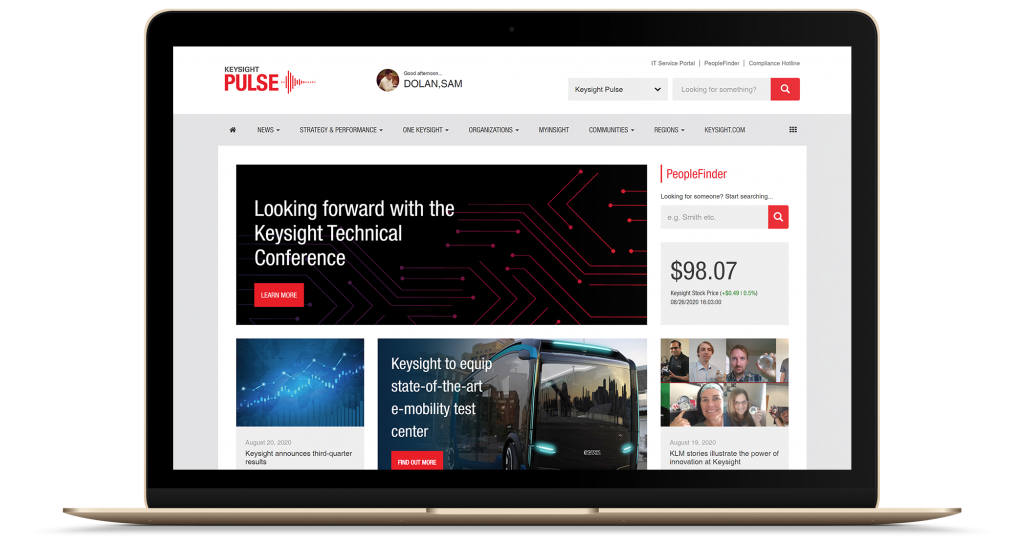 Should all intranets have branding?
Very often intranets lack any kind of personal identity. We believe that a weak intranet brand leads to poor credibility, distrust, and poor acceptance.
For some companies, intranets can cause some confusion as they don't have a formal strategy. On one hand, you want one to make life easier for staff and a little more fun. But, on the other, you need to assess what your organisation wants out of an investment into an internal site.
There are also others, such as stakeholders, who may wish the intranet to suit their objectives and of course, they'll want the virtual space for attention.
Does branding matter on an intranet?
People disagree on this subject – some staff don't mind if the corporate brand appears throughout the intranet, while others want a brand identity for their own departments.
Some people go 'vanilla' about branding and simply put functionality above all else, but we say branding keeps everything aligned.
And when companies change significantly, through an acquisition or merger, your intranet can be the strongest method of communicating that new identity.
Establish internal from external
While you may want elements of your company's branding to be shared between your external and internal sites, there needs to be clear differentiation between the two.
Colours and fonts used in intranet design often match a company's public-facing website. Whether you want this depends on your business' goals. After all, the users of your intranet system are not always the customers of your company. You may want a chatty, funny tone of voice for your intranet but a professional one for your public site.
Often your intranet contains links to your public site but the last thing you want is for an employee to, for example, post a comment on the public site thinking they're still on the intranet because the two are too similar.
Help employees connect
Sometimes workers who represent your brand can feel less affiliation with it, such as franchisees or contingency staff.
With many of these workers using mobile phones to access the site, the brand does really count right down to the design on a smart screen as it needs to stand out from a host of other apps they may have lingering on their device. Implementing Attollo is a great way to reinforce your brand both in appearance and content.
You can foster a sense of belonging by representing a coherent culture with universal buy-in and acceptance. This can also promote engagement, encouraging colleagues to get involved with improving working practices.
You could even consider assigning 'brand champions' to take charge of internal changes and branding. Staff will feel much more valued if they feel they've played a part in the intranet branding design.
Make your intranet look how you'd like
Our base price includes brand alignment but if you want a little more, our team of expert creatives can work their magic to make your intranet look just how you'd like.
To show you exactly what can be achieved, call one of our dedicated teams on 01952 288 365.