Welcome to Attollo, Rebecca!
March 3, 2020
Welcome to Attollo, Rebecca!
Attollo is excited to announce that due to our remarkable growth over the last few years, we are expanding!
We're getting serious about all things marketing and are thrilled to welcome Rebecca Hill to the newly created position of Digital Marketing Manager.
After starting her marketing career in London, for a technologies company, she focused her skill set on digital marketing, looking at client prospects and digital footprints to help nurture them and aid their decision-making process. Since then she has worked to fine tune this work in B2B organisations.
"We are excited to welcome Rebecca to the team. With this recent investment in marketing, we are confident that with her skills and expertise, we can make real changes that will drive great results."

Sam Dolan – Co-founder of Attollo
Rebecca will work to create Attollo's marketing strategy across several areas including all internal and external communications. She will be responsible for the soon to be rebrand of Attollo as well as existing and future partnership opportunities.
"From the moment I first contacted the team, they have been very friendly and passionate about the work they do. Their ethos is something that I echo in my own values and feel that they are a great fit for me moving forward."

Rebecca Hill
Over the next couple of months you will start seeing an increase in our digital activity – we are hugely excited for all our amazing updates we have planned!
Welcome to the team Rebecca! #AttolloLife
---
Fancy a quick demo?
Why not take a closer look at Attollo and how it can power your organisation today! Book a FREE demo and let us show you why Attollo is the perfect starting point for your Digital Workplace.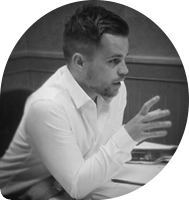 by
---
This is Attollo, a cost effective, out-of-the-box SharePoint intranet designed to help your business get things off the ground in an instant.
---